Nancy L. Warren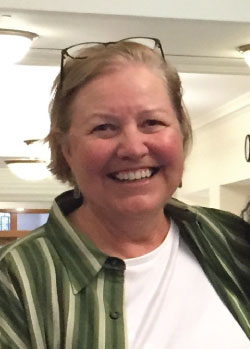 First, here's a little bit about me.
I'm Nancy Warren. My team and I have worked on hundreds of campaigns for more than 20 years, providing accurate, fast-paced campaign finance services.
I've worked with Congressional clients, federal non-connected committees, the full range of California state and local candidates, PACs, ballot measure committees, slate mailer organizations, superPACs, independent expenditure committees and major donors.
Here is a sampling of the prominent, high-level clients I serve:
Artists for the Future (SuperPAC in support of Joe Biden)
Paulette Jordan for US Senate (Idaho)
Chesa Boudin for DA
Josh Becker for Senate
Kate Colin for Mayor
Michelle Tong for Judge
Ash Kalra for Assembly
Cenk Uygur for Congress
Marc Levine for Assembly
Citizens Supporting Newsom for Governor
SF Teachers for an Affordable City
San Francisco Giants
Marshall Tuck for State Superintendent of Public Instruction
Ed Hernandez for Lieutenant Governor
Jim Beall for Senate
San Francisco Tenants & Families for an Affordable City (501c4
Re-elect Kamala Harris District Attorney
Edwin M. Lee Democratic Club Voter Guide
National Center for Lesbian Rights
Mid-Market Business Association (501c6)
Simi Valley Police Officers Association
Keeping the Bay Area Moving (Regional measure 3)
Lennar Corporation
Anna Pletcher for District Attorney
Mid-Market Foundation (501c3)
Not Just a Community Activist, but An Active Member of the Community
Formerly the vice president of legislation for the California Political Treasurers Association, I have also served as Treasurer of 10,000 Degrees, a college equity and success organization that serves low-income families who are striving to become first-generation college graduates. These kids, who are often identified as early as elementary school, are coached and mentored all the way through college graduation, many returning to work for 10,000 Degrees.
I also deliver compliance trainings pro bono to many organizations supporting candidates running for office (Emerge California, Marin Women's Political Action Committee, etc.) with a focus on supporting women running for office.